Typeface is a wonderful font manager for macOS that helps you pick the perfect type for your designs. A minimal interface and total focus on your fonts makes browsing your collection exciting and easy. And Typeface 2 lets you efficiently organize even the largest collections with new powerful font management features.
---
Get inspired
Browse swiftly through your library without any distraction. Typeface lets you explore all your installed and imported fonts with live customization of preview text and size.
Reveal every detail
View the Unicode characters that fonts support or inspect the meta data on the info tab. You can even compare to characters of another font to see the small — and big — differences.
Typography by night
The Night theme will let you preview fonts in the dark, which is as eye-soothing as watching fluffy kittens cuddle. If you're feeling adventurous you may rock this theme during the day as well.
---
Tag, you're it
Typeface offers a very flexible and easy to use tagging system that lets you keep even the largest font libraries under control. Nest tags, combine tags, invert tags or filter tags; spend less time searching, more designing.
---
Smart sidebar
Designed to get out of your way: swipe to collapse the sidebar and focus on font previews. While dragging it will automatically expand and highlight already attached tags.
Synced directories
Imported locations are kept up-to-date automatically. Just point Typeface to a directory on your Mac and newly downloaded fonts are added on refresh.
Auto activation
Hands-free activation of fonts and you won't even notice it. Of course you can also manually activate and deactivate any font when you need to use them.
---
Streamlined workflow
Typeface encourages a workflow that lets you enjoy choosing type. The persistent Quick Collection allows you to quickly mark (and eliminate) potential candidates, without having to worry about losing your selection.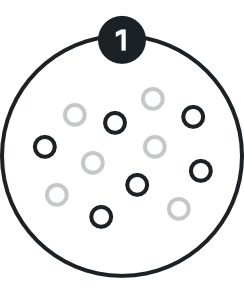 1. Collect candidates
Use the Quick Collection to mark interesting fonts.

2. refine selection
Review candidates and remove the least alluring.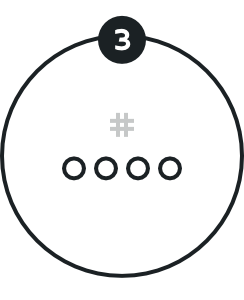 3. Store to tag
When you're done, attach tags for later.
---
Font compare
Learn to distinguish Helvetica from Arial like a pro, with font overlays that show every little difference.
Ligatures & Metrics
Show baselines, x-height, cap height, standard & discretionary ligatures and more.
Google Fonts
new
Expand your library with 2000+ free fonts from the Google Fonts catalog. Typeface automatically keeps them up-to-date.
---
Custom tracking
Give your characters some room to breathe— just hold down the Option key on your keyboard and pinch or use the tracking slider.
Filter fonts
Find just the one font you need, whether you're looking for a bold serif, or rather fancy a slanted script. Typeface's font filters make searching easy.
Export to PDF
Share a beautiful PDF of your hand-picked font collection with your client, boss and colleagues. Or print your favorite font to paper and hang it above your bed.
---
Tag export
Losing your tags is bad, m'kay. Typeface allows you to export & backup tags to an easily readable json format.
Missing glyphs
Automatically hide fonts that don't contain the characters you specify. Turn on Hide fonts missing glyphs in the display options.
Auto size
Easily compare font appearance, by keeping previews all the same size.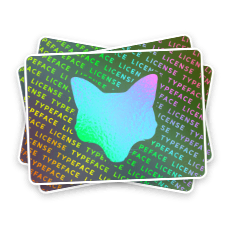 Typeface for teams
Need a flexible font manager for your office? Get up to 35% off when buying multiple Typeface seats in the Typeface Store
×
Thank you for your purchase!
Follow the steps below to register your copy.

If you have any questions, please contact support.

Have fun :)
1. Install app
If you haven't already done so: download the app, open it and follow any on-screen instructions.

Download app
2. Register license
Download your personal license file and open it by double clicking it. Typeface will automatically launch and register your purchase.

Download license